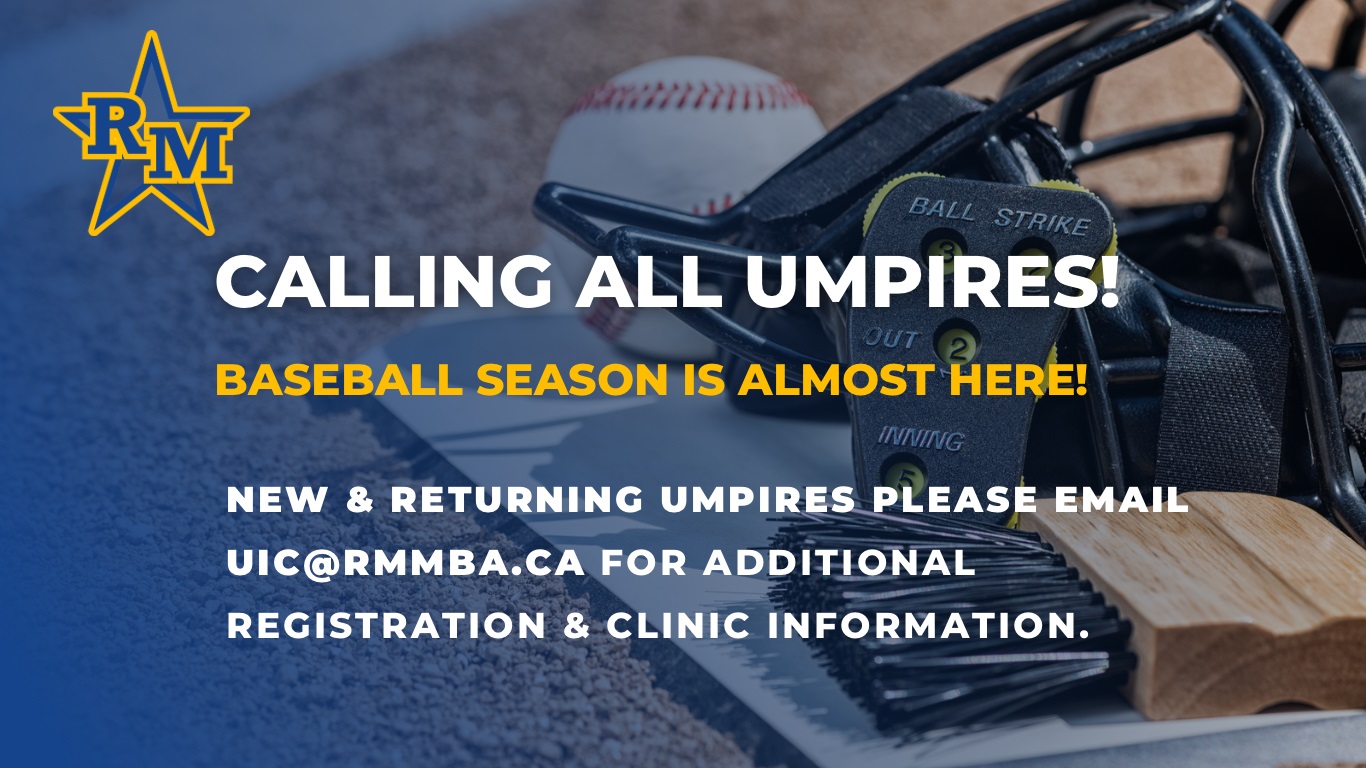 Attention all current and future RMMBA Umpires,
The Ridge Meadows Minor Baseball Executive is pleased to welcome you back to the 2023 baseball season!
Please make note of the information below; it follows the same pattern as 2022. Whether you are a new ump this year or a returning ump read through it, for the first time or as a refresher.
Payment
This year we will continue using Direct Deposit for our payment method, as we did in 2022. One of the previous concerns with Direct Deposit was that umpires were unaware of what games they were actually being paid. Assignr is the single source for game schedules and details so that umpires are able to double check and bring to our attention any discrepancies.
Please update the Treasurer if your contact or banking details have changed ([email protected]).
1. Payments are now scheduled. Payments are now bi-weekly with cut off on Wednesday with payment expected to be deposited the following Monday.
2. You will receive notification when the deposit occurs via your email on the Direct Deposit form.
3. Assignr is considered to be the true record of the games attended with all the details.
You must register online at www.bcbua.ca under clinic information. The cost of the clinic will be reimbursed by RMMBA after the completion. If you are unable to attend our clinic on these dates, you are able to attend a clinic at another association as long as room permits. All other clinics are on the BCBUA clinic page.
Looking forward to a great 2023 baseball season!
Shawn Bird [email protected]
Dan Herbranson [email protected]
Samantha Chapman [email protected] (Schedules and Updates)